Kid Trailblazers: True Tales of Childhood from Changemakers and Leaders (MP3 CD)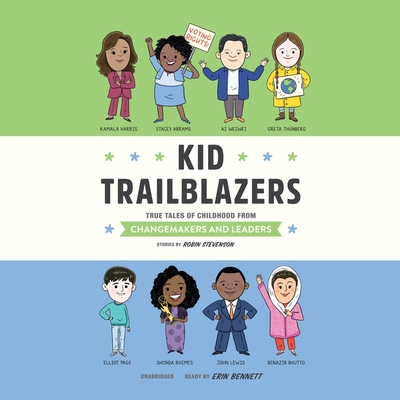 $21.95
This item is not currently available to order.
Description
---
Inspiring, relatable, and totally true biographies tell the childhood stories of a diverse group of trailblazers including Kamala Harris, Greta Thunberg, Ai Weiwei, Benazir Bhutto, Elliot Page, and John Lewis, along with ten other powerful figures.
Featuring kid-friendly text, Kid Trailblazers highlights contemporary figures who have led the way in government, social activism, environmental justice, and the arts. Middle grade listeners will learn how these people got their start as kids just like them, with impactful stories and fun facts, such as:
Angela Merkel once won a trip to Moscow, where she bought a Beatles album,
Stacey Abrams and her siblings played pretend as librarians for fun, and
Al Gore lived in a hotel as a kid and liked to drop water balloons off the roof.
Kid Trailblazers explores the childhood stories of leaders who have taken on the most pressing issues of our time by expressing themselves and challenging the world.