Britain's Strangest True Crime Cases (Paperback)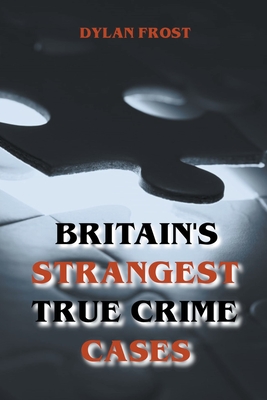 $13.68

Available in our Warehouse: Usually Ships in 3-8 Days
Description
---
The history of true crime in Britain is a long and, as we shall see, often stranger than fiction tale. The book that follows offers an eclectic stew of strange and perplexing British true crime cases. These cases are all disconcertingly odd and in many instances downright bizarre.
We have the murder of an elderly famer brutally killed with a pitchfork in what may or may not have been a case involving witchcraft. Then there is a shocking train murder which took place in a closed carriage in broad daylight during an afternoon commuter run to London. We also have the baffling case of a retired spinster who was gruesomely killed for no apparent reason in her own home on Halloween night. We shall also be examining the modern legend of the alleged maniac said to randomly push his victims into Manchester's murky canals. Then we'll take a look at the monstrous Victorian terror known as Spring-Heeled Jack. We shall stop too to consider the unsolved murder of a young man in Sussex who was found dissected inside two abandoned suitcases. We shall also explore the high profile killing of Jill Dando - a case which surely ranks as one of the most shocking and baffling celebrity deaths ever to occur in Britain. As if that wasn't enough we also have grave robbers, cannibals, the Brighton trunk murders, a woman who staged a crackpot hoax abduction of her own daughter, a gruesome murderer who operated at the same time as Jack the Ripper and had the macabre signature of leaving torsos and body parts scattered around London, and a suave post-war con artist who in reality was a depraved sexual serial killer.
So, draw the curtains, turn off the lights, make sure the doors are locked, and settle down to explore some of the strangest true crime cases Blighty has to offer...