Boston Tabloid: The Killing of Robin Benedict (Compact Disc)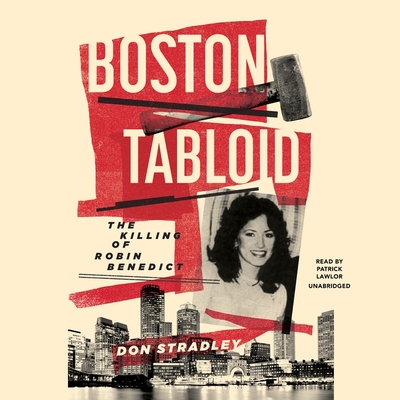 $41.95
This item is not currently available to order.
Description
---
The disappearance of a twenty-one-year-old woman from a Massachusetts suburb became one of the most discussed crimes of the twentieth century.
The discussion intensified when the public learned that Robin Benedict worked as a prostitute in Boston's notorious red-light district, the "Combat Zone," and was linked by a trail of blood to a famous professor from Tufts University. When Robin Benedict vanished, the investigation and media circus that gripped the city of Boston hadn't been seen since the days of the Boston Strangler case.
On a Sunday morning in March 1983, a small-time pimp walked into a police station and claimed his girlfriend was missing. He said she had been on her way to visit a client named William Douglas. In the year that followed, the case drew in detectives, state troopers, scores of journalists, and even psychics. But Robin was never found.
Boston Tabloid reconstructs a grisly murder and explores one man's bizarre obsession. In revisiting this legendary crime, Don Stradley consulted journalists involved in the media frenzy, prison authorities, arresting officers, and psychiatrists, all in an effort to unravel a most tangled story. Why was the city, and the nation, swept up in this sordid tale? It remains a grim and fascinating moment in Boston's history.