10 Ways to Make Money Online with AI (Paperback)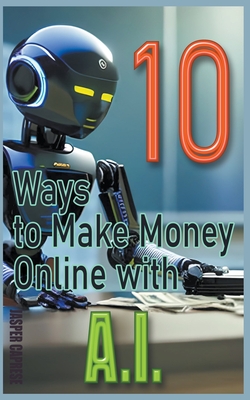 $16.79
This item is not currently available to order.
Description
---
How to Make Money Online Book Series
As the author of "10 Ways to Make Money Online with AI", I'm excited to share my insights and strategies with readers who are looking to leverage the power of artificial intelligence to generate income online. This book is a result of my years of experience in the field, as well as extensive research and testing.
The book is written in a clear and concise style, without getting too technical, making it accessible to anyone interested in learning about the opportunities presented by AI. It covers a range of topics, from chatbots and voice recognition technology to predictive analytics and machine learning.
Throughout the book, I provide practical tips and real-world examples of how people are currently making money with AI. For instance, I discuss how chatbots are being used to provide customer service and support, and how businesses are using predictive analytics to make better decisions and optimize their operations.
Another important aspect of the book is that I guide how to get started with AI, even if you don't have a lot of technical expertise. I explain the basics of AI and how it can be applied to various industries and provide tips on how to choose the right tools and resources to get started.
Overall, "10 Ways to Make Money Online with AI" is a valuable resource for anyone who wants to learn more about the opportunities presented by this exciting technology. Whether you're a business owner looking to optimize your operations, or an individual looking to start a new venture, this book provides the knowledge and guidance you need to succeed.