The Arctic Odyssey: A Quest for the North Pole (Paperback)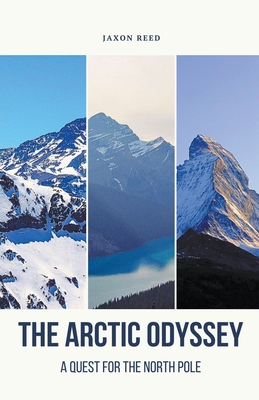 $20.39
This item is not currently available to order.
Description
---
The Arctic Odyssey: A Quest for the North Pole is a mesmerizing and inspiring journey through the breathtaking beauty, rich history, and complex challenges of the Arctic region. From the frozen landscapes of the North Pole to the rich cultural traditions of the Inuit and other indigenous peoples of the Arctic, this book offers a unique and powerful perspective on one of the world's most captivating and mysterious places.
Through 28 fascinating chapters, readers will explore the history of Arctic exploration, the science of climate change, the challenges of building in extreme conditions, and the rich traditions and cultural heritage of the Arctic's indigenous peoples. Along the way, readers will meet the wildlife of the Arctic, from the mighty polar bear to the migratory birds that call this region home, and gain a deeper understanding of the fragile and interconnected ecosystems that sustain life in the far north.
As the Arctic faces rapid environmental and social changes, from melting sea ice to the loss of traditional ways of life for indigenous peoples, The Arctic Odyssey provides a timely and urgent call to action for responsible and sustainable development in the region. With a focus on conservation, sustainability, and the voices and perspectives of indigenous peoples, this book offers a compelling vision for a future in which the Arctic is protected, sustained, and celebrated for generations to come.
Written with passion, insight, and a deep respect for the natural and cultural heritage of the Arctic, The Arctic Odyssey is a must-read for anyone who has ever been captivated by the stunning beauty and rich history of the far north. Whether you are an adventurer, a nature lover, a history buff, or simply curious about one of the world's most captivating places, this book will transport you on a magical and unforgettable journey through the frozen heart of the Arctic.