How to Turn Your Short Story into A Novel (Paperback)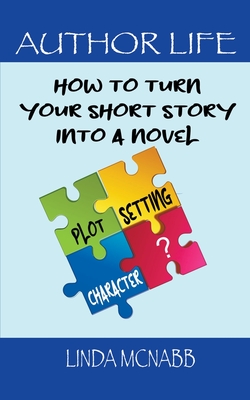 $16.79
This item is not currently available to order.
Description
---
* BY POPULAR DEMAND* a companion workbook for this is now available. Look out for it and work through it as you read this book.
An amazingly detailed Fill-in workbook that will cement everything you learn from this book.
Do you have a short story, an idea, or a one page character study? Do you want to do more with it?

It could end up being a full length novel or even a series
Yes, it's possible. You can turn that idea into so much more with the right process and information to help you along the way.
If you're ready to take that next step this book will help you find your path to becoming the author of a novel.
Short and to the point, this guide will get you to that next step in the shortest time possible. Keep it to refer back to and get writing
Topics covered include:
Does it work with ANY short story?
PIcking the right story to use - and how to do that
Characters - how to create them, define them, develop them.
How the reader affects how you write
Where to start a novel
Types of endings
Setting and how to successfully describe one
Timelines. What are they and how do they work?
Is it a series? How to tell.
Working out the plot
Style
Genre
POV
Putting it all together
With enough information to help you take that next step this book will be an essential guide to the beginning writer and perhaps those who just need a refresher of the basics.
You will be writing in no time and enjoying every moment