Chain and Mace (Paperback)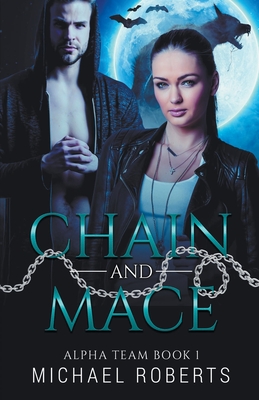 $19.19

Available in our Warehouse: Usually Ships in 3-8 Days
Description
---
When the US is threatened by mysterious persons who are not what they seem, can Shawn and Blakely take them down before it's too late?
Shawn is a jaded, retired Navy Sea Bee chosen by the archangel Michael to be fused with and fight with the holy weapon known as Zachariel.
Though he works for the Vatican as a vampire hunter, he returns to America and is recruited by the Department of the Super Natural, a highly confidential government agency, to combat vampires and werewolves.
While there, he meets the mysterious Alpha Team leader, Blakely Adams.
Blakey is a teacher turned hardened werewolf hunter after being kidnapped and experimented on. She must face her own issues as the only woman fighting in a man's occupation, and with her new abilities as a result of the twisted experiment.
Her primary quest -- revenge for the death of her teammates at the hands of skilled, covert vampires and their werewolf guards.
Together they face military-style open combat with werewolves and vampires when they stumble on an unlikely alliance between the undead and some of the most powerful people in America. Their investigations take them from the rainy northwest to the deserts of the southwest, from the rainforests of South America to sin city Las Vegas as they employ counterintelligence and fight as a team with all the might of a secret US military fighting force, Alpha Team.
In a world of big business, CEOs, and politicians, they are caught in a web of deep conspiracy that reaches higher than they ever could have imagined.
Their only chance of surviving their hunt for the truth is to trust each other and work together.
Fighting both the evil in front of them and an unexpected friendship that neither was prepared for, these two agents from the side of good and differing organizations must work together as one.
Start this new paranormal military series today