Gay Parenting (Paperback)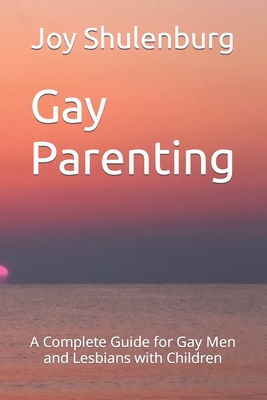 $17.24

Available in our Warehouse: Usually Ships in 3-8 Days
Description
---
Published in 1985, Gay Parenting was the first practical and comprehensive guide to help gay men and lesbians deal with the special problems of being both gay and a parent. Among the issues covered are:
artificial insemination, co-parenting, adoption, foster parenting, and other options
coming out to your children
dealing with friends, family, and lovers
custody arrangements
Drawing on interviews with lesbian and gay parents and their families, Gay Parenting shed much new light on this increasingly controversial subject. The message of the book is clear: the problems of gay parents, though challenging, can be overcome and lesbians and gay men can raise happy, healthy children.
Also included is an extensive listing of support groups, legal and health services, and other sources of information and assistance, making this book an essential resource for lesbian and gay parents and their families.
Joy Schulenburg was a passionate write most of her life. This reprint is not just for her, but as a piece of history for the LGBTQ+ community. While a lot has changed since 1985, there is still a long way to go for families of the community. Joy passed away in 2016, survived by her wife Lena, her partner Nyondo, co-parent Geof, and her daughter Veronica.