Guide to Bottom of the Pot For Beginners And Novices (Paperback)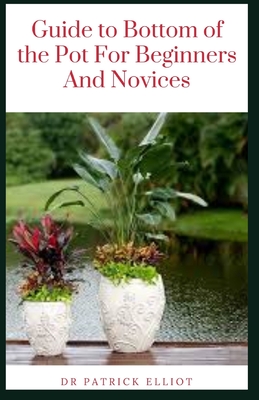 $13.79
This item is not currently available to order.
Description
---
Most potting soil has no accessible nutrients for your plants, you need to add those. The vast majority of plants will need fertilizer added to your soil, in order to thrive. You can mix in a slow release fertilizer into a potting mix. To do this, either mix up a big batch of potting soil mixed with fertilizer in a bucket or fill your pot with potting soil and then mix in the fertilizer.
Then fertilize every week or two with a liquid fertilizer, usually a fish emulsion, seaweed blend. It smells awful but really helps to give plants the nutrition they need.
Many people use Miracle-Gro, and while it will feed your plants and help them to grow if you start using it, you will have to continue because this type of synthetic fertilizer will kill the beneficial organisms that exist in the soil. Organic gardening depends on these organisms so once you've used Miracle-Gro, you will have to stick to it or another synthetic fertilizer.