The 9 Step Pottery Making Process: The ultimate beginners guide (Paperback)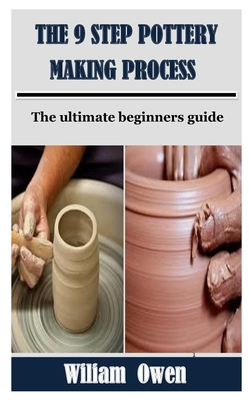 $9.83
This item is not currently available to order.
Description
---
Pottery is nice to buy in stores, but much more fun to make yourself. The objects and dishware sets you can create are more affordable and priceless. The process is much easier than you may think In this article, we walk you through our step-by-step pottery making process. We'll lay out everything you need to know and show you a few bonus tips to make an ideal environment for making pottery.Table of ContentsThe Pottery Making Process in 9 Steps 1. Choose What to Make 2. Pick Your Clay 3. Select a Method 4. Zero in on Form 5. Fire Your Pottery 6. Paint with a Glaze 7. Warm the Object 8. Grind Down the Bottom 9. Pause for a minute and Admire Your Work -Bonus Tips: Creating the Ideal Work Environment -Best Work Environment -Work Surfaces -Finding Clay and Supplies -Pottery Tools -Finding a Kiln.