Opos Cookbook 2021: Opos Cookbook 2021: The Complete Recipes, Ingredient and 30 Delicious Food Gotten You Need to Know about Opos (Paperback)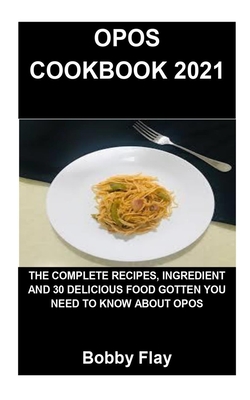 $8.04
This item is not currently available to order.
Description
---
Groups of women cluster throughout the a couple of cooking stations - all organized with said stress cooker - and watch pretty more than a few eclectic dishes being organized. Kurma and avial, rub shoulders with broccoli soup, carrot halwa, sundal and pickles - some of the dishes are singularly delicious, others are superb aleven aleven though now not spectacular, one is definitely too raw for my taste. I attempt my hand at developing a clean vegetable poriyal, layering a couple of tablespoons of water, teaspoons of oil, chopped vegetables and green chillies. It takes a good deal much less than six minutes for an almost indecently-orange coloured dish to emerge which I top with some pre-made tadka and glowing coconut in advance than taking a bite.