Legacy: A Fan's Perspective on the Ending of Supernatural (Paperback)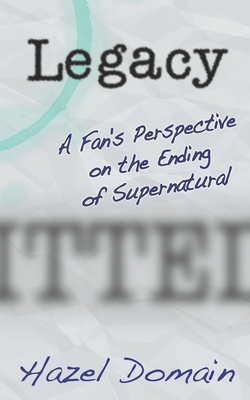 Description
---
Legacy noun]: a situation that has developed as a result of past actions and decisions Watching the Supernatural series finale on November 19, 2020, a lot of fans came to the realization that they'd made a terrible mistake. The time, money, and emotional capital they'd invested would not be paying off. Seeking explanations, they were met with a wall of silence.
Written eight months after the finale, this book seeks to explain how Supernatural became more than just a TV show for so many people-- and why so many of them find themselves unable to move on.
Featuring the results of a survey which collected more than a thousand responses, this book provides unique insight into the minds of people who found themselves negatively affected by the finale. Personal statements are also included, reactions ranging from incredulous, to disappointed, to traumatized.
Including descriptions of prominent fandom terms and participants, this book is designed as a resource for readers both inside and outside the fandom.