Turkish Van Cat: The absolute guide on Turkish Van cat, care, housing, diet, personality and management (for both adults and children) (Paperback)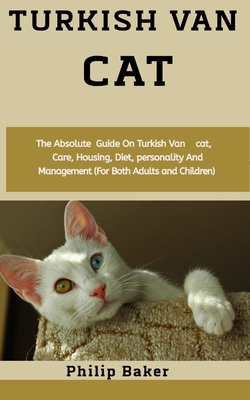 $7.94
This item is not currently available to order.
Description
---
The Turkish Van is all-white with shaded markings on the face and tail as it were. This sort of shading design is unmistakable to such an extent that when it shows up in other feline varieties it's frequently called a "van" design. The Turkish Van comes in three shading assortments: strong and white (red, cream, beat up), dark-striped cat and white (red dark-striped cat, cream dark-striped cat, earthy colored dark-striped cat and blue dark-striped cat) and parti-shading and white (tortoiseshell, weaken tortoiseshell, earthy colored fixed dark-striped cat, blue fixed dark-striped cat, and some other tone and white other than Himalayan.