Bombay Cat: The Absolute Guide On Bombay Cat, Care, Training, Housing, Diet, Personality And Management (For Both Adults And Child (Paperback)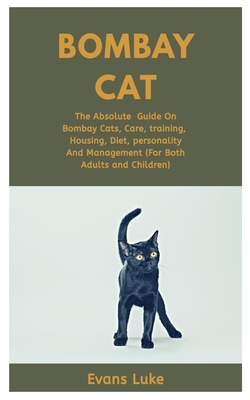 $7.94
This item is not currently available to order.
Description
---
The Bombay has the qualification of being the blackest feline in the feline extravagant. When the feline is developed, the coat is dark to the root, short, close and amazingly sparkling. Indeed, even the paw cushions are dark. It is difficult to state what is more attractive about the Bombay: its brilliant eyes or its glossy dark coat. The mix is striking.