Donkoy Cat: The absolute guide on Donkoy cat, care, training, housing, diet, personality and management (for both adults and child (Paperback)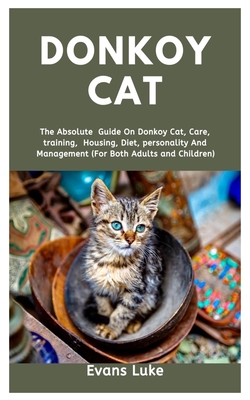 $7.94
This item is not currently available to order.
Description
---
The Donskoy is a medium-sized, strong feline known for having pretty much nothing (or no) hair and wrinkled skin that looks like human skin. These benevolent, dynamic felines are known for being exceptionally faithful-indeed, their reliability is frequently contrasted with that of canines-and the are additionally both unbelievably canny and tender. Since they're bare (or almost bald), Donskoys have exceptional preparing needs. They won't should be brushed, however Donskoy proprietors should wipe down their feline every day at whatever point conceivable, as their body produces oils yet needs more hair to ingest it. Showers ought to be given around once every month.