Aquascaping Instruction and Guideline: Let Started with Amazing Aquascaping: Create Amazing Aquascaping (Paperback)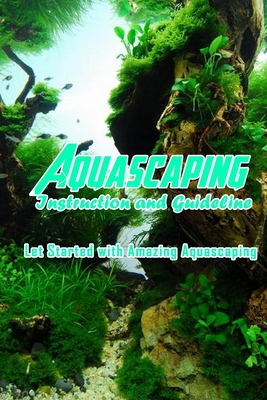 Email us for price & availability: info@oblongbooks.com
Special Order - Subject to Availability
Description
---
Aquascaping is the craft of arranging aquatic plants, as well as rocks, stones, cavework, or driftwood, in an aesthetically pleasing manner within an aquarium-in effect, gardening under water. Aquascape designs include a number of distinct styles, including the garden-like Dutch style and the Japanese-inspired nature style. Typically, an aquascape houses fish as well as plants, although it is possible to create an aquascape with plants only, or with rockwork or other hardscape and no plants.
Aquascaping Guide is totally a helpful guide for you if you want to get more knowledge about aquascaping. Here is the preview:
- What Is Aquascaping?
- Benefits of Aquascaping
- Aquascaping Styles
- Getting Started with Aquascaping
- How to Aquascape?
- 10 Helpful Aquascaping Tips for Beginners
- The Top 5 Best Aquascaping Plants
- The 10 Best Aquascaping Fish
With easy-to-understand instructions and explanation, you will know everything you need to know about Aquascaping.

Get this book and start explore a whole new aquarium world.
We appreciate your continued support!
If you would like to make a donation to help us through CLICK HERE.