PHP: An Essential Beginners Guide to Learn the Realms of PHP From A-Z (Paperback)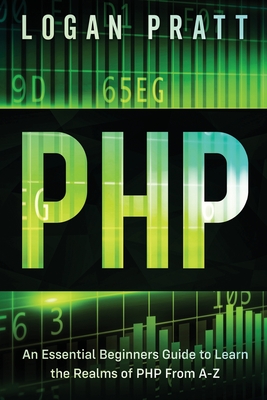 $22.99
This item is not currently available to order.
Description
---
PHP is one of the most important server-side web programming languages, and in combination with the database system MySQL and the database language SQL, an easy to learn, but also very powerful programming language to create dynamic websites.With this book, you will learn how to create your own dynamic websites with PHP, starting with the basics using many practical examples. Makes a perfect gift idea for a computer scientist or programmer who is just starting to learn programming language.This book can help propel you into the professional level in the field of the creation of dynamic websites by the language of PHP programming. In this first part, for beginners, you will discover: The world of web development, the basics of the PHP programming language, the solid bases that will accompany you throughout your life PHP, the processing of information from users and some notions on the network, and much more Perfect for beginners.Learn to program dynamic websites with PHP and SQL Get started now.