The Call of the Wild (Paperback)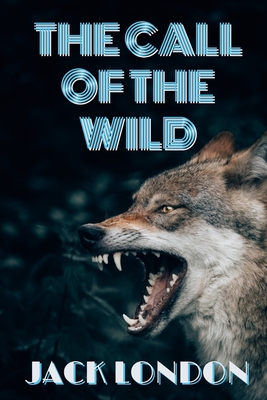 $6.89
This item is not currently available to order.
Description
---
The Call of the Wild is a novel by Jack London published in 1903. The story is set in the Yukon during the 1890s Klondike Gold Rush-a period when strong sled dogs were in high demand. The novel's central character is a dog named Buck, a domesticated dog living at a ranch in the Santa Clara valley of California as the story opens. Stolen from his home and sold into the brutal existence of an Alaskan sled dog, he reverts to atavistic traits. Buck is forced to adjust to, and survive, cruel treatments and fight to dominate other dogs in a harsh climate. Eventually he sheds the veneer of civilization, relying on primordial instincts and lessons he learns, to emerge as a leader in the wild.London lived for most of a year in the Yukon collecting material for the book. The story was serialized in the Saturday Evening Post in the summer of 1903; a month later it was released in book form. The novel's great popularity and success made a reputation for London. Much of its appeal derives from the simplicity with which London presents the themes in an almost mythical form. As early as 1908 the story was adapted to film and it has since seen several more cinematic adaptations. / Jack London's novels and ruggedly individual life seemed to embody American hopes, frustrations, and romantic longings in the turbulent first years of the twentieth century, years infused with the wonder and excitement of great technological and historic change. The author's restless spirit, taste for a life of excitement, and probing mind led him on a series of hard-edged adventures from the Klondike to the South Seas. Out of these sometimes harrowing experiences - and his fascination with the theories of such thinkers as Darwin, Spencer, and Marx - came the inspiration for novels of adventure that would make him one of America's most popular writers. The Call of the Wild, considered by many London's greatest novel, is a gripping tale of a heroic dog that, thrust into the brutal life of the Alaska Gold Rush, ultimately faces a choice between living in man's world and returning to nature. Adventure and dog-story enthusiasts as well as students and devotees of American literature will find this classic work a thrilling, memorable reading experience.