100% Chocolate Lover's Book: Chocolate Guide for Beginners - Interesting Facts About Chocolate, Tips, Benefits and Collection of the Best Sweet and (Paperback)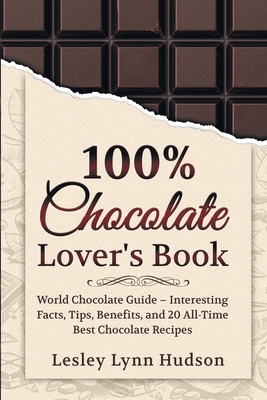 Description
---
✓ Do you love the taste of chocolate, in a sweet, a cake, or a drink?
✓ Are you always on the lookout for a new chocolate recipe to try?
✓ This book is a chocolate lover's dream
Ever since chocolate was first discovered by the Spanish in the 1500s, it has been enjoyed in a variety of different ways. Of course, the Aztecs were drinking it for thousands of years before this, but it was not until it reached Europe that it really took off in a commercial sense. Now billions the world over enjoy the sweet taste of chocolate every day and in some surprising ways.
This book explores chocolate in all its glory and provides chapters that cover things such as:
The origins and history of chocolate
How to process cocoa beans into chocolate
Health benefits and risks of over-indulgence
Different types of chocolate
Celebrations and traditions from around the world
And lots more...
There is no doubt that chocolate plays a huge part in our everyday lives and will continue to do so. From a tasty snack, a quick energy boost, or a soothing bedtime drink, it is something that can be enjoyed and savored at any time of the day, whether you are rich or poor.
Delve inside this book, dedicated to chocolate lovers the world over, for a tantalising glimpse of you could create for yourself
♥ Get the Kindle version for FREE when you purchase the paperback ♥
And that's not all:
There are also 20 of the all-time best chocolate recipes, all with two systems of measures, metric and American, to make life EASY for you.
Each one of the recipes in this book comes with a full-color photograph.
Get a copy today and learn the art of chocolate cooking for yourself
PLEASE NOTE
Book published in two editions:
Black and White Edition ISBN: 979-8640980783
Full-Color Edition ISBN: 979-8643824060
Tap "See all 3 formats and editions" and select the desired option.
This is a black and white version of the book.