Pretty Woman: Screenplay (Paperback)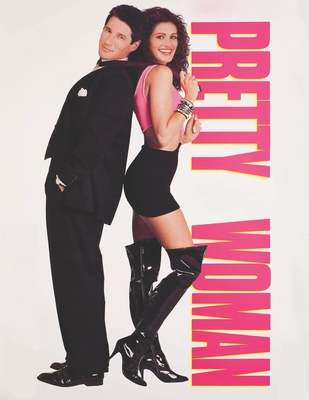 $9.19
This item is not currently available to order.
Description
---
High-powered businessman Edward Lewis is dumped by his girlfriend during an unpleasant phone call wherein he asked her to escort him during his business trip; she has finally had enough of being treated solely as his "beck and call girl." Edward is a corporate raider from New York, who buys companies that are in financial trouble and tears them down piece by piece. Leaving a business party in the Hollywood Hills, he takes his lawyer's Lotus Esprit sports car and accidentally ends up on Hollywood Boulevard in the city's red-light district, where he encounters prostitute Vivian Ward. As he is having difficulties driving the car, she gets in and guides him to the Regent Beverly Wilshire Hotel, where he is staying. It becomes clear that Vivian knows more about the Lotus than he does, and he lets her drive. Vivian charges Lewis $20 for the ride, and they separate. She goes to a bus stop, where he finds her and offers to hire her for the night; the next day, he asks Vivian to play the role his girlfriend has refused, offering her $3000 to stay with him for the next six days as well as to buy her a new, more acceptable wardrobe. That evening, going to a business dinner, Edward is visibly moved by Vivian's transformation brought about by the helpful manager of the hotel and begins seeing Vivian in a different light. He begins to open up to her, revealing details about his personal and business lives.