Creative Yet Simple Pastry Cookbook for Beginners: Simple Pastry Recipes for Any Season (Paperback)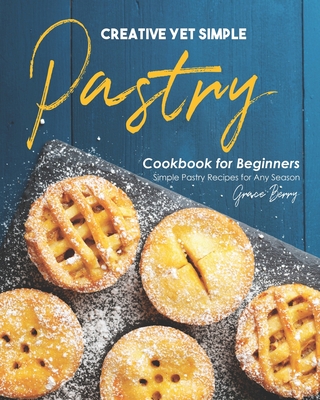 Description
---
A manual for lovers of Puff Pastry. Get a copy today of the most unique and finest Puff Pastry recipes ever from Puff Pastry Cookbook. Take a trip into the delights of simple and easy cooking. This cookbook and all the others we have done exemplifies the effortless nature of simple cooking. This book focuses on Puff Pastry. Puff Pastry Cookbook is an absolute set of unique and very simple recipes. You will notice that though simple the recipes, they have an amazing taste and certainly will excite your taste buds. Come on, join us in this amazing adventure of simple cooking This book features some interesting recipes, to include: - Apple Tart
- Glazed Raspberry Strudel
- Strawberry Napoleons
- Nutella Pastry Puffs
- Triple Berry Tart
- And much, much more Get ready to try some fascinating things because these recipes are so unique. Remember too, the cooking styles used in this cookbook are effortless.