Dutch Aeroponics System: Extensive Guide on Using the Bucket Aeroponics System Conveniently Both Indoor and Outdoor (Paperback)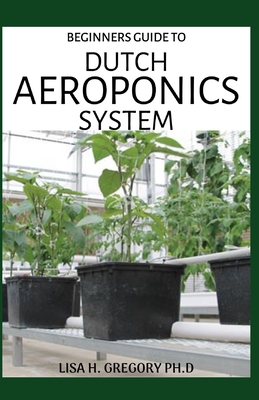 $13.79
Available in our Warehouse: Usually Ships in 3-8 Days
Description
---
Aeroponics is the process of growing plants in an air or mist environment without the use of soil or an aggregate medium. The word "aeroponic" is derived from the Greek meanings of aer and ponos. Aeroponic culture differs from both conventional hydroponics, aquaponics, and in-vitro (plant tissue culture) growing. Unlike hydroponics, which uses a liquid nutrient solution as a growing medium and essential minerals to sustain plant growth, or aquaponics, which uses water and fish waste, aeroponics is conducted without a growing medium. It is sometimes considered a type of hydroponics, since water is used in aeroponics to transmit nutrients. Aeroponics is a technique that is more or less similar to hydroponics . The only difference is that under aeroponics, plants are grown with the help of support and fine droplets of nutrient solution, and they do not need a single particle of soil or substrate to support the plants. The term "aeroponic" is from the Latin "aero" meaning air and "p no" meaning works and is another method of soilless cultivation for growing plants in a controlled environment. Aeroponics techniques allow for higher growth rates and healthy, uniform, and vigorous potato tubers. This can produce up to 10 times the yield of conventional production systems. Aeroponics techniques are credited for making potato production more efficient, and can reduce the number of steps in the potato seed multiplication costs as well as plant health and quality of the first field.
We appreciate your continued support!
If you would like to make a donation to help us through CLICK HERE.