Magic Mushroom Farmer Guide: All you need to know about magic myshroom benefits, and beginners grower guide (Paperback)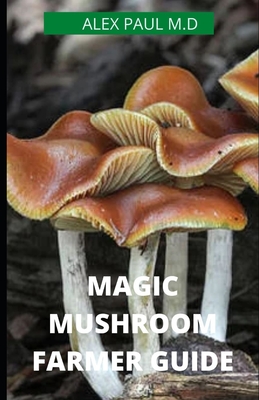 $13.79
Available in our Warehouse: Usually Ships in 3-8 Days
Description
---
is the one-stop guide for every mushroom enthusiast. After reading this book, you will be able to identify the type of mushroom you want to grow, choose a suitable growing method and keep your harvest fruitful. Ideally suited for beginners, the book provides a comprehensive overview of how to start your mushroom adventure.In detail, this book allows you to...Select the mushrooms you can easily grow at home and to taste the pleasure of your homegrown fungiUnderstand the characteristics of each type of mushroomLearn everything about mushroom structure and their life cycleDecide which type of mushroom you want to growGet a comprehensive overview of the cultivation process and gain the confidence to embark upon your own projectLearn everything about the different stages of mushroom cultivationUnderstand the growing process in detail - from preparation to harvestingLearn about 12 different growing methods for indoor and outdoor cultivationIdentify potential problems and learn how to overcome themIdentify pests and diseasesUnderstand common problems such as incorrect moisture levels, contamination, and bad spawnLearn everything about correct processing - from drying to freezingTake the first step to your mushroom adventure. To get started, scroll up and grab your copy.
We appreciate your continued support!
If you would like to make a donation to help us through CLICK HERE.