When I Do Hard Things: (Anxiety books for kids, Easy reading level 1, Children Age 3 5, Preschool, Kindergarten) (Paperback)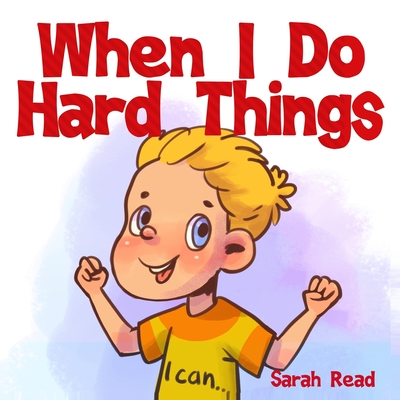 $14.94

Available in our Warehouse: Usually Ships in 3-8 Days
Description
---
But it's hard. So we I don't do it.
The children's book that helps kids build resilience and confront uncertainty by teaching them to solve problems.
* Encourage your children to think outside the box
*Avoiding a problem never makes it go away
* A valuable lesson about perseverance and courage
*Learn the ability to bounce back, and not giving up just because it gets hard
*****Love this book. All my children and students loved the story and colorful illustrations.- Julie
***** I'm reading this to my 3 year old and I can't wait to read it again to her. - Erika
*****I cannot recommend this book enough. I knew it would be a hit when I ordered it and I wasn't disappointed.- Linda
***** Great message We loved this sweet and easy-to-read book with its cute characters and lovely illustrations. - Beth
This story is geared to kids ages 3-5, level 1. Perfect for boys, girls, preschool, pre-K, and Kindergarten. Excellent resource for counselors, parents, and teachers.
Purchase a paperback copy with COLORING PAGES Add this children's book to your cart now and enjoy