Eastern Box Turtle: The ultimate beginners to pro guide on everything you need to know about Eastern Box Turtle, feeding, care and housing (Paperback)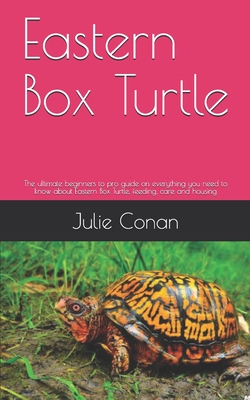 $10.12
This item is not currently available to order.
Description
---
Few turtles are better known in North America than the charming and widespread box turtle. While they are frequently seen walking through forests and crossing neighborhood roads after summer showers, they are also among the most popular pet turtle species in the world. Unfortunately, many people acquire box turtles without first learning about their needs, which often leads to frustrated keepers and rejected reptiles. As when caring for any animal as a pet, keepers must learn as much as possible about the biology, behavior and ecology of the species, in order to provide them the highest quality of life possible. Inside, you will find the information necessary to get started on your box turtle adventure. Among other things, you will learn about box turtles and the techniques and supplies necessary to create an artificial habitat that will meet their needs.