Ants as Pet the Complete Guides: The Formicarium Guide: Everything You Need to Know about Ant Keeping (for Beginners and Masters) (Paperback)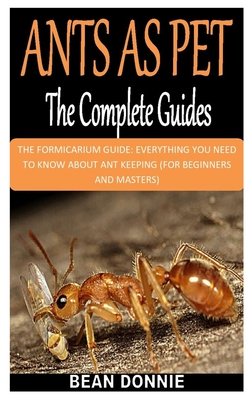 $9.19
This item is not currently available to order.
Description
---
This book is a guide to keeping and raising ant colonies from your home. It is the ultimate handbook for ant enthusiasts and any person that would want to keep and raise ants from home for any reason. It provides useful information and resources about ants and ant keeping. Born out of practical experience and thorough research, this book contains helpful tips and all the do's and don'ts in ant keeping. A copy of this work is all you need to get started and succeed in growing a large colony of ants from your home whether you are beginning with only a queen or a queen and her colony.