Dustin Diamond: Biographry of Dustin Diamond Arrest of Dustin Diamond Dustin Diamond Controversies Death of Dustin Diamond Biography o (Paperback)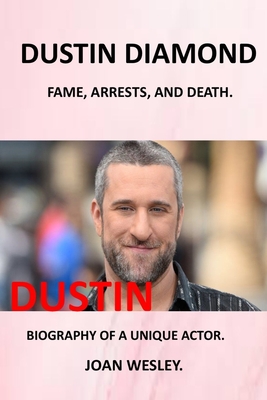 $12.64
This item is not currently available to order.
Description
---
DUSTIN DIAMOND
FAMOUS, ARRESTS, AND DEATH.
Biography of a unique Actor and Stand-Up Comedian, Dustin Neil Diamond (January 7, 1977 - February 1, 2021) and secrets as well as shocking facts you need to know about this famous, controversial screen personality.
Of course, you would like to know more about Dustin Neil Diamond, the American Director, Musician and Stand-up comedian.
In this book is a detailed history of Dustin's life and important facts that many people don't know about him.
You will have insight into:
-Dustin Diamond's early life.
-His accomplishments.
-His personal life.
-His controversies and arrests.
-His marital life.
-His book.
-His death and many more
Click on the "BUY" button right now and get facts unknown to many about this 44-year-old great Artiste.