Learning The Art Of Storytelling From Pixar: An Easy-To-Follow Guidance To Create Your Story: Screenwriting 101 Mastering The Art Of Story (Paperback)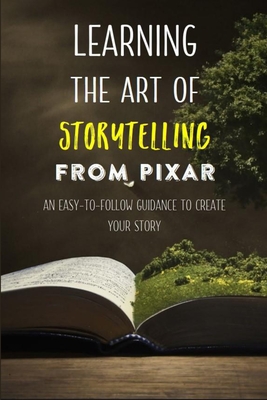 Description
---
Pixar is arguably one of the greatest storytellers of our generation.
Over the years, they've won 13 Academy Awards, 9 Golden Globes, and 11 Grammys.
Effective storytelling involves a deep understanding of human emotions, motivations, and psychology in order to truly move an audience.
Luckily, storytelling is something we all do naturally, starting at a very young age. But there's a difference between good storytelling and great storytelling.
In this Effective Storytelling Book, you will discover:
- Ten chapters, each of which explores an aspect of storytelling that Pixar excels at.
- Learn what Pixar's core story ideas all have in common, how they create compelling, moving conflict, and what makes their films' resolutions so emotionally satisfying
- Pixar's character development, unique, intricate story structure, and use of theme, all of which are key to the studio's storytelling achievements.
- And so much more
Learn the way Pixar produces and tells a story, may you be the second Pixar someday