Wood Gasifier: A Step-By-Step Guide on How to Build Your Wood Gasification System. How to Make Energy and Fuel Off the Grid. (Paperback)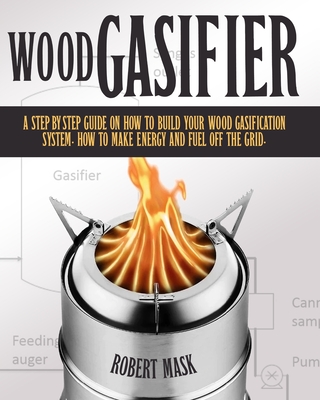 $29.89

Available in our Warehouse: Usually Ships in 3-8 Days
Description
---
Are you one of those going off-grid? Maybe you are operating a homestead. Do you have wood? Then you should have your gas Keep reading to discover more about it
It is time that you change your scrap lumber and tree branches and turn them into gaseous fuel in just a few minutes. You can now make fuel and power when others cannot
Inside the book Wood Gasifier: A Step-By-Step Guide on How to Build Your Own Wood Gasification System, you will learn everything you need to know about creating and building a wood gasifier.
Creating a gasifier appears to be a never-ending stream of concerns for a beginner like you. Wouldn't it be good if there was a guide for you to learn how wood gasifiers work without all the technical words which confuse many novices?
In this manual, you will find many simple explanations and diagrams that detail the different designs and the chemical processes that happen inside the wood gasifier itself. Designed especially for beginners like you, this book covers all the needed information you need to get started in your wood gasification.
It includes:
What is a gasifier?
How does a wood gasifier work?
What parts do you need for wood gasification?
What you can do with a wood gasifier
Step-by-step construction of a wood gasifier
...And much, much more
This book is a complete set of all the construction plans you need to create a wood gasifier along with detailed schematics and images, budgets, part lists, material selection, and much more.
So, what are you waiting for?
Click the BUY NOW button and grab a copy of this book today