Army of Africa (Paperback)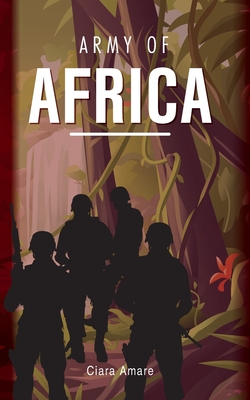 $15.59

Available in our Warehouse: Usually Ships in 3-8 Days
Description
---
Jos 's eyes turn red as they brim with tears. "Can't you guys see? There is no home anymore. You can't turn back time. There is no home."
A new young adult fiction by Ciara Amare.
There were four army soldiers: Jos , Mark, Evan, and Ethan. They were tormented by an evil general. Their plane was hijacked, but they didn't know until it was too late. The four were stranded in an Ethiopian rainforest, isolated away from society. They must use their knowledge and trust in order to survive.
In this novel, Ciara uses her writing skills to awe readers in a story they'll never forget.
As she once said: "I want my stories to be shared all around the world for generations to come. I want Army of Africa to be known forever."