Good Morning, Luna: Buenos Días, Moon (Paperback)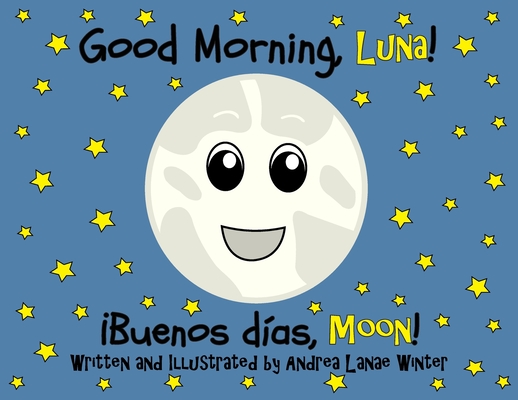 $19.49

Available in our Warehouse: Usually Ships in 3-8 Days
Description
---
Are you looking for ways to encourage your child's wonder about God's creation?
In Good Morning, Luna/Buenos D as, Moon, a young boy sees the moon in the morning and is full of wonder about the moon's adventures- what it sees, hears and does at night. Good Morning, Luna/Buenos D as, Moon is a wonderful resource for strengthening reading comprehension in Spanish and English while learning about God's creation. It is easy to read with English and Spanish side by side. Children will learn about the phases of the moon, how the moon's light helps sea turtles and more The conversation ties together the concept of the sun reflecting its light off of the moon like Christ's light shines in and through children of God as we fix our eyes on Jesus. The moon helps us to remember to lift our eyes to Jesus to behold His light and glory. There is a devotional at the end of the book with a focused prayer and song about shining our lights for Jesus.
Good Morning, Luna/Buenos D as, Moon is a perfect gift for children between ages 8 and 11 (2nd to 5th grade). This version is in paperback format.
There is also a hardback version for ages 4 to 7 called Good Morning Moon/Buenos D as, Luna that has the same story line but is simplified for a younger audience. Both versions are bilingual to encourage reading and worshipping in both Spanish and English.