Mafia Mistress: Special Edition (Paperback)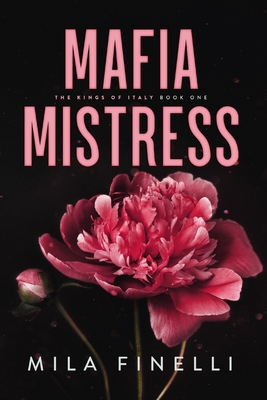 $21.99

Available in our Warehouse: Usually Ships in 3-8 Days
Description
---
Book 1 of 2 (Duet)
FAUSTO
I am the darkness, the man whose illicit empire stretches around the globe. Not many have the courage for what needs to be done to maintain power . . .but I do.
And I always get what I want.
Including my son's fianc e.
She's mine now, and I'll use Francesca any way I see fit. She's the perfect match to my twisted desires, and I'll keep her close, ready and waiting at my disposal.
Even if she fights me at every turn.
FRANCESCA
I was stolen away and held prisoner in Italy, a bride for a mafia king's only heir.
Except I'm no innocent, and it's the king himself-the man called il Diavolo-who appeals to me in sinful ways I never dreamed. Fausto's wickedness draws me in, his power like a drug. And when the devil decides he wants me, I'm helpless to resist him-even if it means giving myself to him, body and soul.
He may think he can control me, but this king is about to find out who's really the boss.
MAFIA MISTRESS is a full-length mafia romance written by a USA Today Bestselling author. It's the first book in the Italian Kings duet, not a standalone.