We LOVE Jessica Love! Celebrate the launch of A BED OF STARS with us.
Event date:
Sunday, April 2, 2023 - 11:00am
Event address:
Oblong Rhinebeck
6422 Montgomery Street
BOOK LAUNCH
Join bestselling children's picture book author and illustrator of Julián Is a Mermaid and Julián at the Wedding, Jessica Love - for a story time and book signing to celebrate the launch of A BED OF STARS. A story that celebrates first-time camping, father-child bonding, and feeling at one with the universe. just in time for Father's Day! FOR AGES 4-8.
FREE. Registration requested.


"We're going camping, you and me."
"Where?" I ask.
"The desert," says Dad . . ."To shake hands with the universe."
Going to bed each night can be dark and scary. The night sky stretches out endlessly, making one sensitive child feel small in comparison. So Dad comes up with a plan: a night of camping out in the desert. Together, the two load up Darlin', the old pickup truck, and drive over the mountain with the radio on, stopping to shoot the breeze at a junkyard before setting up camp, jumping in sand dunes, and lying back to name all the birds they can see. After sunset, when the young thinker feels tiny against the vast sky, Dad knows just what to ask—and just what to say—to soothe away fears. Maybe this night spent under the stars (and a surprise from Mom and the baby later) are just what is needed to show that the universe is a friendly place.
Jessica Love is an actor and the author-illustrator of Julián Is a Mermaid and Julián at the Wedding. She has a BA in studio art from the University of California, Santa Cruz, as well as a graduate degree from Juilliard. She has appeared in plays both on and off Broadway. Jessica lives in Rhinebeck.
---
Oblong Books & Music in Rhinebeck is a fully wheelchair accessible space with on-site van accessible parking. Microphones and speakers will not be used at this event [but can be made available with advance notice]. If you have specific questions about the space or how an event can be made more accessible to you, please do not hesitate to contact us: info@oblongbooks.com.
---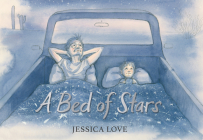 $18.99

ISBN: 9781536212396
Availability: On Our Shelves Now
Published: Candlewick - April 4th, 2023
---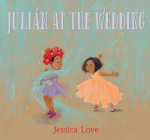 $17.99

ISBN: 9781536212389
Availability: On Our Shelves Now
Published: Candlewick - October 6th, 2020
---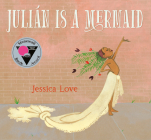 $17.99

ISBN: 9780763690458
Availability: On Our Shelves Now
Published: Candlewick - April 23rd, 2018
---