Children's Book Week Storytime with Jenny Offill!
Event date:
Saturday, May 12, 2012 - 11:00am
This event will be held at Oblong Books & Music, 26 Main Street, Millerton, NY.
Join us as we celebrate Children's Book Week! Jenny Offill will be here for a special storytime featuring her two picture books. This event is recommended for kids ages 2-6.
Is it possible to eat snowballs doused in ketchup—and nothing else—all winter? Can a washing machine wash dishes? By reading the step-by-step instructions, kids can discover the answers to such all-important questions along with the book's curious narrator. Here are 12 "hypotheses," as well as lists of "what you need," "what to do," and "what happened" that are sure to make young readers laugh out loud as they learn how to conduct science experiments (really!).
Jenny Offill and Nancy Carpenter—the ingenious pair that brought you 17 Things I'm Not Allowed to Do Anymore—have outdone themselves in this brilliant and outrageously funny book.
Author photo by David Hirmes.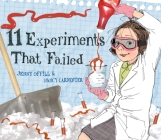 $17.99
ISBN: 9780375847622
Availability: Available in our Warehouse: Usually Ships in 1-5 Days
Published: Schwartz & Wade Books - September 27th, 2011
---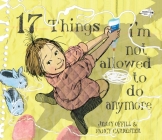 $7.99
ISBN: 9780375866012
Availability: Available in our Warehouse: Usually Ships in 1-5 Days
Published: Dragonfly Books - September 13th, 2011
---