Hudson Valley YA Society: Jesse Andrews, Christine Heppermann, Michelle Zink & Siobhan Vivian
Event date:
Sunday, May 8, 2016 - 4:00pm
This event will be held at Oblong Books & Music, 6422 Montgomery St., Rhinebeck - RSVP REQUESTED
Authors Jesse Andrews, Christine Heppermann, Michelle Zink and Siobhan Vivian challenge readers with their great new YA novels!
From Jesse Andrews, author of the New York Times bestselling Me and Earl and the Dying Girl and screenwriter of the Sundance award–winning motion picture of the same name, comes THE HATERS, a groundbreaking young adult novel about music, love, friendship, and freedom as three young musicians follow a quest to escape the law long enough to play the amazing show they hope (but also doubt) they have in them. In this second novel, Andrews again brings his brilliant and distinctive voice to YA, in the perfect book for music lovers, fans of The Commitments and High Fidelity, or anyone who has ever loved — and hated — a song or a band. This witty, funny coming-of-age novel is contemporary fiction at its best.
Christine Heppermann, the acclaimed author of Poisoned Apples, writes with an unflinching honesty and a deep sensitivity about the complexities of being a teenager, being a woman. Her free verse poems are moving, provocative, and often full of wry humor and a sharp wit. Her new novel - ASK ME HOW I GOT HERE - is a novel in verse about a young woman and the aftermath of a life-altering decision. Fans of Laurie Halse Anderson and Ellen Hopkins will find the powerful questions, the difficult truths, and the inner strength that speak to them.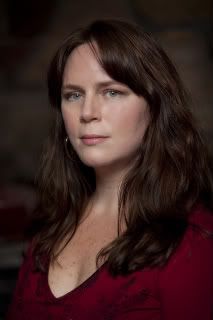 YA Society favorite Michelle Zink's A WALK IN THE SUN is a magnetic tale about summer love that stays with you long after the seasons change. Rose Darrow never wanted to spend her life working on her family's farm. But when her family is rocked by an unexpected tragedy she has no choice but to put her plans for the future—and dreams of escaping her small town—on hold. Michelle's first novel, Prophecy of the Sisters, was chosen as one of ALA Booklist's Top Ten Novels for Youth of 2009 and as one of the Chicago Public Library's Best Books for Young Readers. It has also been listed on the New York Public Library's Stuff for the Teen Age and the Lone Star Reading List.
From Siobhan Vivian, author of The List comes - THE LAST BOY AND GIRL IN THE WORLD - a stunning new novel about a girl who must say goodbye to everything she knows after a storm wreaks havoc on her hometown. While the adults plan for the future, box up their possessions, and find new places to live, Keeley Hewitt and her friends decide to go out with a bang. There are parties in abandoned houses. Canoe races down Main Street. The goal is to make the most of every minute they still have together. Siobhan is also the author of Not That Kind of Girl, Same Difference, and A Little Friendly Advice, and the Burn for Burn trilogy, cowritten with Jenny Han. Image by Janelle Bendycki.