Hudson Valley YA Society: Libba Bray, Kim Liggett & Alexandra Sirowy
Event date:
Sunday, September 27, 2015 - 6:00pm
This event will be held at Oblong Books & Music, 6422 Montgomery St., Rhinebeck, NY.
Share this event with your friends on Facebook!
YA Society fan fave Libba Bray is here with her new book in The Diviners Series - Lair of Dreams. After a supernatural showdown with a serial killer, Evie O'Neill has outed herself as a Diviner. Now that the world knows of her ability to "read" objects, and therefore, read the past, she has become a media darling, earning the title, "America's Sweetheart Seer." But not everyone is so accepting of the Diviners' abilities. Meanwhile, mysterious deaths have been turning up in the city, victims of an unknown sleeping sickness. Can the Diviners descend into the dreamworld and catch a killer?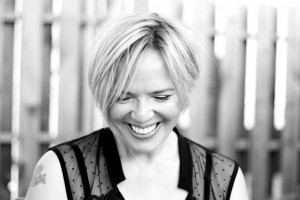 Kim Liggett will join us with her chilling new novel, Blood and Salt. "When you fall in love, you will carve out your heart and throw it into the deepest ocean. You will be all in—blood and salt." These are the last words Ash Larkin hears before her mother returns to the spiritual commune she escaped long ago. But when Ash follows her to Quivira, Kansas, something sinister and ancient waits among the rustling cornstalks of this village lost to time.
"Kim Liggett's twisted imagination and gutsy storytelling seduced and thrilled me with each gorgeous, blood-spattered page. This is a book to devour as soon as it comes out."—Nova Ren Suma, author of Imaginary Girls and The Walls Around Us
Rounding our awesome September panel we have Alexandra Sirowy with her new book The Creeping. Romance, friendship, and dark, bone-chilling fear fill the pages of this summertime thriller.Twelve years ago Stella and Jeanie vanished while picking strawberries. Stella returned minutes later, with no memory of what happened. Jeanie was never seen or heard from again. Now Stella is seventeen, and she's over it. She's the lucky one who survived, and sure, the case is still cloaked in mystery—and it's her small town's ugly legacy—but Stella is focused on the coming summer.