Story Time and Book Signing: Peter Ackerman - "The Screaming Chef"
Event date:
Saturday, September 2, 2017 - 11:00am
Event address:
Oblong Rhinebeck
6422 Montgomery Street
RSVP Requested
For Ages 5-8
The creators of The Lonely Phone Booth and The Lonely Typewriter are at it again in their new children's book The Screaming Chef. Witty text and clever illustrations combine to create a silly yet serious picture book for readers of all ages which teaches that you catch more flies with honey than with vinegar, especially when you're singing.
Comfort food indeed! Eating outrageously fine cuisine is the sole activity that stops this young lad from screaming incessantly. But one fateful night, when his parents accidentally burn dinner, the boy's temper flares, and he begins to yell. Tired of all the noise, Mom and Dad relinquish all cooking responsibilities, leaving it all up to him. E voila! The boy so enjoys cooking that he sings instead of screams, and finds that he is so talented that his parents open a restaurant with the boy as head chef. But life in the kitchen of an acclaimed and busy restaurant is not easy. When the boy begins to make mistakes, will his penchant for earsplitting noise ruin everything?
Peter Ackerman has made two books with Max Dalton. Their first book, The Lonely Phone Booth, was selected for the Smithsonian s 2010 Notable Books for Children and adapted and produced as a musical at the Manhattan Children's Theater. Peter co-wrote the movies Ice Age and Ice Age 3. Currently he is a writer on the TV show The Americans.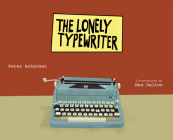 $16.95
ISBN: 9781567925180
Availability: On Our Shelves Now
Published: David R. Godine Publisher - October 14th, 2014
---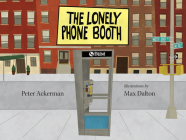 $16.95
ISBN: 9781567924145
Availability: On Our Shelves Now
Published: David R. Godine Publisher - July 16th, 2010
---