Kaatsbaan Spring Festival

SPRING FESTIVAL
JUNE 2-18, 2023
Kaatsbaan Cultural Park will present a Spring Festival over three consecutive weekends, beginning June 2 and running through June 19, 2023, taking place both outdoors across its 153 acres in the Hudson Valley as well as in its indoor Theater. The multi-disciplinary festival will feature dance, live music, film screenings, nature walks, culinary conversations, and an art installation curated by Hilary Greene.
---
SUNDAY, JUNE 11 at 2 PM
Image by Keren Carrión
Culinary Conversation with Tamar Adler
A panel discussion, titled "Storing and Saving: The foundation of great cooking," will be facilitated by Tamar Adler, author of The Everlasting Meal Cookbook, former professional cook, and contributing editor at Vogue Magazine. The discussion will focus on the importance of saving and utilizing food scraps, stems, peels, rinds, and bones in cooking, and how this practice is rooted in various cultural traditions around the world. Adler will lead a diverse group of panelists who will speak on their own cultural traditions and experiences with storing and saving food. This promises to be a fascinating and educational discussion for anyone interested in reducing food waste and exploring global food traditions.
---
SUNDAY, JULY 9 at 2 PM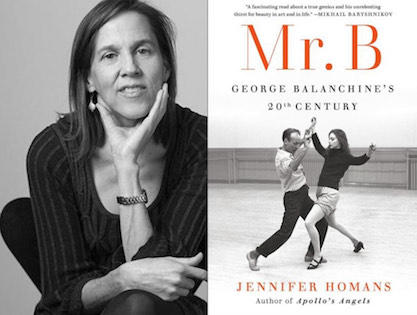 KAATSBAAN CONVERSATIONS: "Mr. B" with George Balanchine biographer Jennifer Homans
Kaatsbaan is thrilled to welcome the distinguished biographer Jennifer Homans as our guest speaker to discuss her latest book, Mr. B: George Balanchine's 20th Century. A 2023 Pulitzer Prize Finalist, Ms. Homans will share her extensive research on the life and times of one of the greatest artists of our time.
Tickets start at $5.
---

$35.00

ISBN: 9781476799667
Availability: On Our Shelves Now
Published: Scribner - March 14th, 2023
---

$40.00

ISBN: 9780812994308
Availability: On Our Shelves Now
Published: Random House - November 1st, 2022
---