Lesa Cline-Ransome - Signed Books
Order a signed copy of Lesa Cline-Ransome's new book Not Playing by the Rules!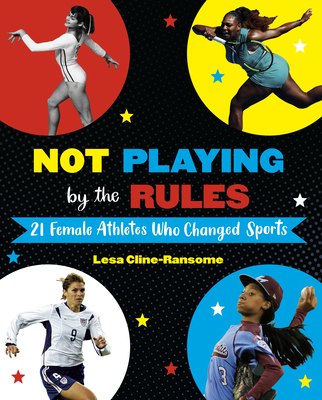 This powerful and inspiring collection features 21 female trailblazers in their sport, perfect for fans of Women in Sports and Good Night Stories for Rebel Girls!
Before girls wore pants or women were permitted to swim in bathing suits at public beaches, who paved the way for women in sports? And who's breaking new ground today?
This anthology introduces 21 trailblazing women who have broken through the boundaries set for female athletes. From basketball slam-dunker Lisa Leslie to tennis superstars Venus and Serena Williams, whose father had onlookers jeer at and taunt the girls as they practiced, to Paralympian Tatyana McFadden, who was a speed demon even at her Russian orphanage before she was adopted, to Olympic gold medalist Ethelda Bleibtrey, who was led off to jail when she shed her shoes and stockings to swim in public, Not Playing by the Rules inspires, informs, and illustrates the strength, determination, and accomplishments of women athletes both yesterday and today.
We're proud to be Lesa Cline-Ransome's local bookstore. Order your signed copy today!
We appreciate your continued support!
If you would like to make a donation to help us through CLICK HERE.