Sarah Kozloff - Signed Books
Pre-order signed, personalized copies of Sarah Kozloff's The Nine Realms series!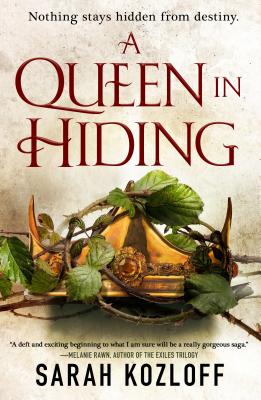 Debut author Sarah Kozloff offers a breathtaking and cinematic epic fantasy of a ruler coming of age in A Queen in Hiding, the first in the quartet of The Nine Realms series.
Exiled and hunted, Cerulia, Princess of Weirandale, knows she has one destiny.
Her enemies failed to kill her, and no one harboring her is safe. Raised in obscurity, she has no resources, no army, nothing that can help her against her enemies.
Except their gods.
We are proud to be Sarah Kozloff's local bookstore. The four books of the Nine Realms series release over four successive months: January, February, March and April. Pre-order signed copies of the entire epic fantasy quartet today!
We appreciate your continued support!
If you would like to make a donation to help us through CLICK HERE.