Pre-order SKY WITHOUT STARS!
Pre-order Sky Without Stars to get an exclusive swag pack!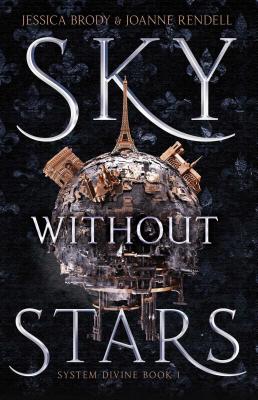 In the tradition of The Lunar Chronicles, this sweeping reimagining of Les Misérables tells the story of three teens from very different backgrounds who are thrown together amidst the looming threat of revolution on the French planet of Laterre.
When the Last Days came, the planet of Laterre promised hope. A new life for a wealthy French family and their descendants. But five hundred years later, it's now a place where an extravagant elite class reigns supreme; where the clouds hide the stars and the poor starve in the streets; where a rebel group, long thought dead, is resurfacing.
Whispers of revolution have begun—a revolution that hinges on three unlikely heroes: Chatine, a street-savvy thief who will do anything to escape the brutal Regime, including spy on Marcellus; Marcellus, an officer—and the son of a renowned traitor—in training to take command of the military; and Alouette, who is living in an underground refuge, where she guards and protects the last surviving library on the planet.
But a shocking murder will bring Alouette to the surface for the first time in twelve years… and plunge Laterre into chaos. All three have a role to play in a dangerous game of revolution—and together they will shape the future of a planet.
Pre-order a hardcover of Sky Without Stars by Jessica Brody and Joanne Rendell from Oblong Books before March 26, 2019 and you'll receive an exclusive Sky Without Stars gift pack, including the following:
A limited edition two-sided 12"x16" poster featuring the ONLY available colored version of the book's world map
A Sky Without Stars bookplate, signed by both authors
A Sky Without Stars postcard
A Sky Without Stars bookmark
The gift pack will be included with your book when it is shipped or picked up in store.
Sky Without Stars releases on March 26! Pre-order now to receive your exclusive swag pack on release day.

$19.99
ISBN: 9781534410633
Availability: On Our Shelves Now
Published: Simon Pulse - March 26th, 2019
---